SOMERVILLE — Ginger Chen scans the terrain, a sharp knife at the ready. A wide smile spreads across her face as she spots something. She bends down, pokes the knife into the dirt, and wiggles loose a straggly plant.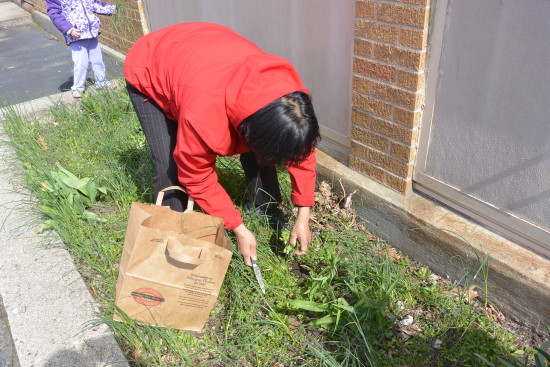 This is no ordinary, unwelcome weed. At the edge of this playground in an abandoned garden, Chen has struck gold — green, actually.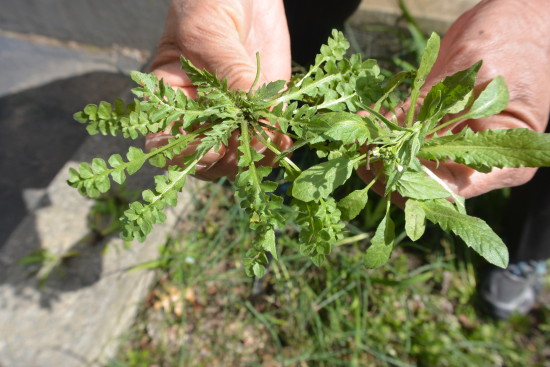 The Chinese grandmother is foraging for qi cai (pronounced chee-tsai, or jee-tsai in northern China), also known as Shepherd's Purse, a member of the mustard family. All but the very tip of the root is edible. Spokes of multi-pointed leaves emanate from the root, and they have a clean grassy smell, celery-like taste, and tender crunch. Later, Chen will blanch and chop the greens, mix them with ground pork and aromatics, and use this as a filling for dumplings.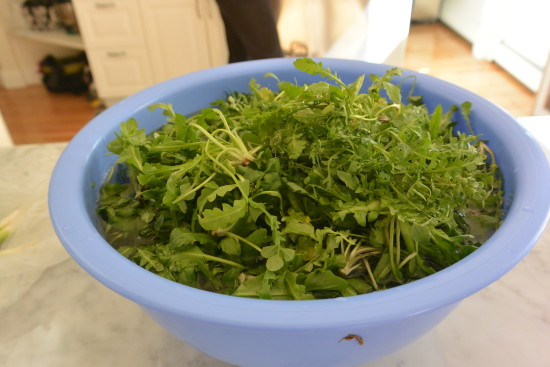 Shepherd's Purse (Capsella bursa-pastoris in Latin) is popular among many Asian and Western cultures. Japanese cooks, who know it as nazuna, use it in a seven-greens rice porridge; in Korea, naengi, as it's known, is part of highly seasoned salads. In Europe and this country, Shepherd's Purse is a tisane and extract for a variety of ailments.
Chen, 67, whose Chinese name is Mei Zhen, arrived in Somerville 10 months ago from her native Chongming Island, located at the mouth of the Yangtze River near Shanghai. She came to help her daughter, Rachel Huang, and son-in-law, Jason Faulkner, when Rachel gave birth to Clio, now 8 months. She did the same when Stella, 2½, her first granddaughter, was born. Chen practiced all the Chinese customs for new moms: Rachel had to rest, eat gelatinous soups made with fish and pig's feet, and never touch cold water.
The grandma speaks no English, so Huang and Faulkner translate for a visitor. In the bright and spacious second-floor kitchen of their home, Chen fills the sink with water and thoroughly washes and drains the greens, then soaks them.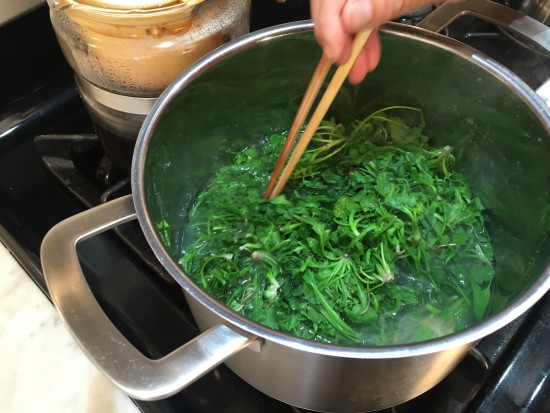 She carefully slices just a bit from the root, leaving the green bundle intact, then lowers them into a pot of boiling water, and blanches them only enough to wilt them, but retain their brilliant color. Then she drains and refreshes them under cold water. The process is laborious. Now she scoops up a handful, squeezes out all the liquid, and sets the clumps on a cutting board. Huang, who is acting as kitchen assistant, chops them with precision.