Dressed in black, with a black apron, Mikko Nissinen is stylish and cheflike standing over an outdoor grill on the deck of his South End home on a chilly November evening. He is roasting a meaty tuna collar for a Japanese-inspired menu.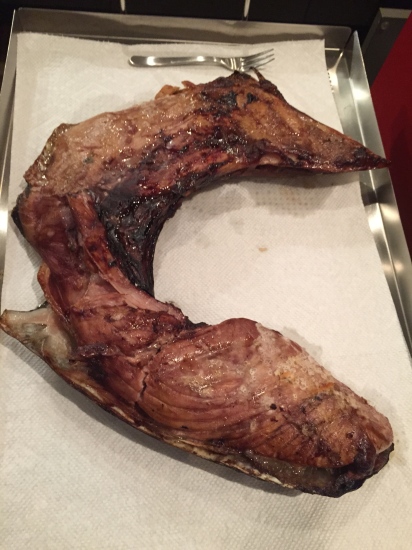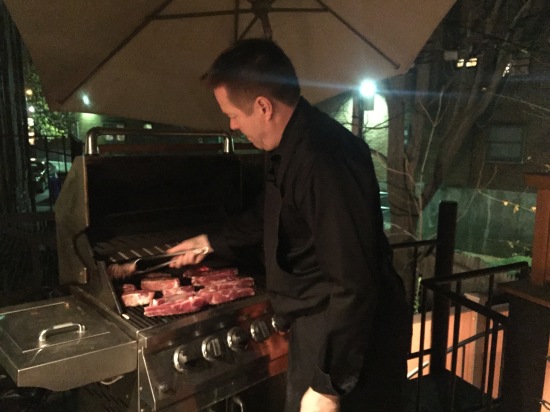 The Finnish-born Nissinen, artistic director of the Boston Ballet for 13 years, is cooking for his Japanese dancers. "I have been promising to make a Japanese meal for them for a year," he says.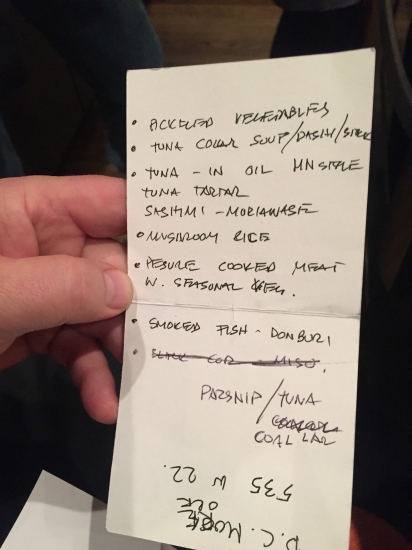 He found the time when "Swan Lake" was over and "The Nutcracker" had not yet opened. Nissinen became interested in all things Japanese while visiting Japan, and thinks his home country shares sensibilities with Japan. "The simple Japanese esthetics are part of my nature," says Nissinen.
For this dinner for seven, Nissinen, 52, is cooking, and his girlfriend, Shannon Parsley, a former ballerina and now ballet master, is his sous chef. The menu of seven dishes is something of a performance, beginning with several small bites at the kitchen counter, finishing at the dining room table, with an interlude in another room.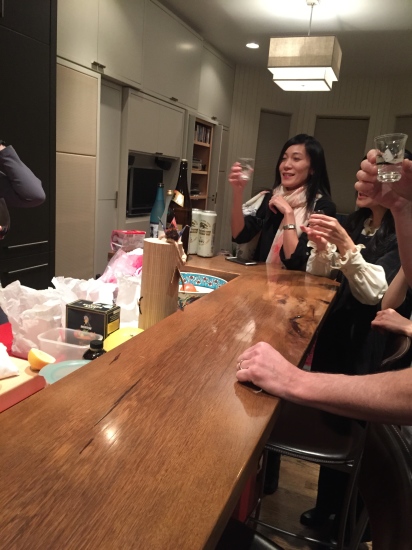 The group includes soloist Rie Ichikawa and her husband, former dancer Peter Freedberg; principal dancer Misa Kuranaga and her boyfriend, soloist Isaac Akiba; and Noriko Wada, mother of three Boston Ballet School students.
"I like good food and chefs are my heroes," says Nissinen. "I want to know how they do it." So he studies cooking in his spare time. He particularly admires Iron Chef Masaharu Morimoto, and uses his book, "Morimoto: The New Art of Japanese Cooking." The ballet director dines in Boston at Uni Sashimi Bar and Oya.
The tuna was caught last summer off Cape Cod, from Nissinen's boat, Koi (carp in Japanese), which is docked in Marshfield. Nissinen has also prepared raw tuna, chopped into cubes as tartare, with soy sauce infused with star anise and fennel seeds.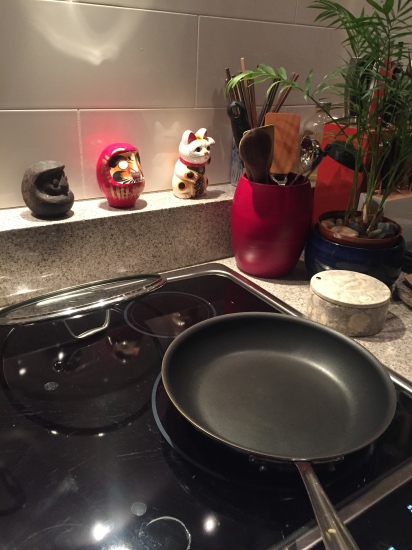 The home has a contemporary open kitchen fitted with charcoal gray cabinets and red laminate and marble counters. Japanese woodblock prints and talismans decorate the space. Drawers hold cookware and Japanese plates.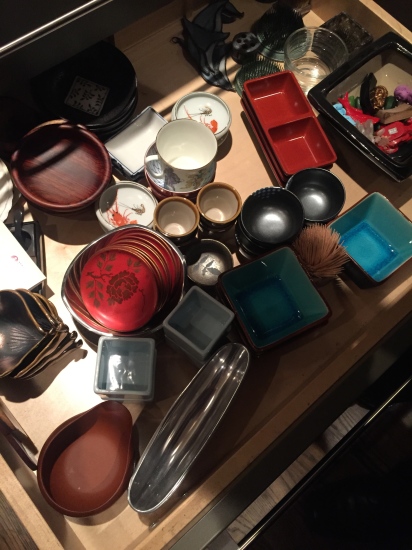 A white brick wall sets off a dining table that seats eight comfortably.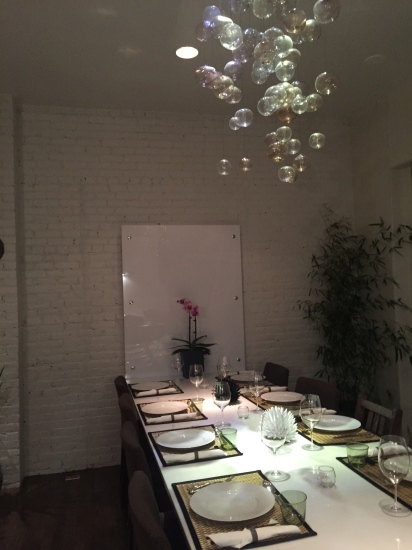 "I want to be with my guests," explains Nissinen, as Parsley opens bottles of sake and everyone gathers around the counter to raise a glass with the Japanese toast, "kampai" (bottoms up).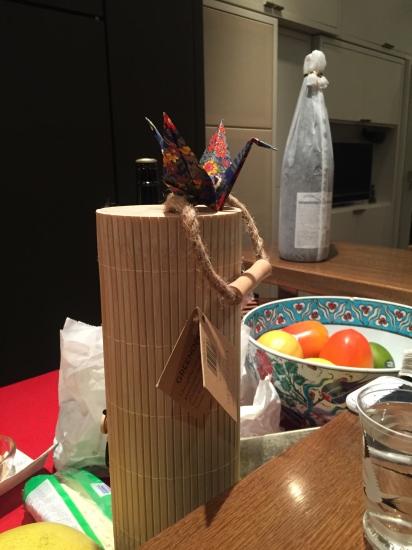 It's apparent that Nissinen's presentations might rival themasters he admires. The first appetizer is Dungeness crab salad served on spoons.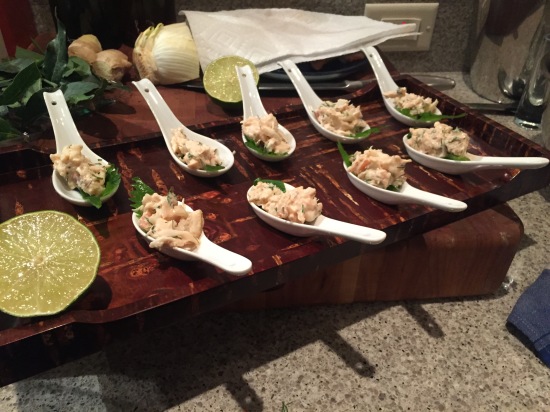 "I had no idea he was this good," says Ichikawa, as the host torches a slab of striped bass (which he caught in Boston Harbor). The fish, first marinated in dried kelp slices brushed with sake, is sliced and served with ponzu sauce.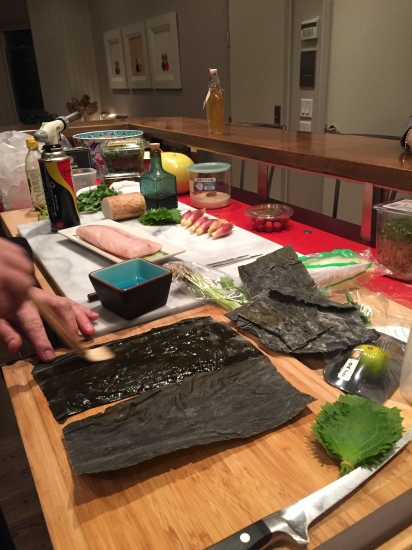 In another dish, Nissinen riffs on something he had at a Japanese restaurant, combining fresh squid and flying fish roe with quail yolks.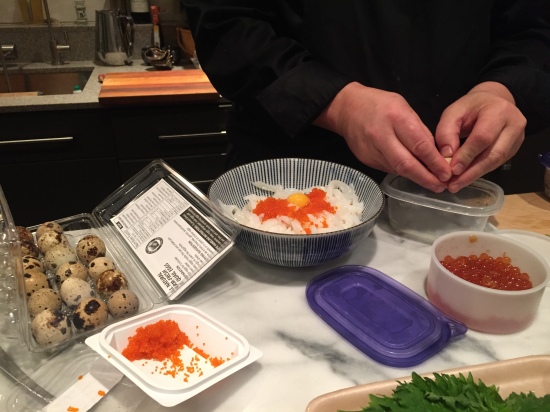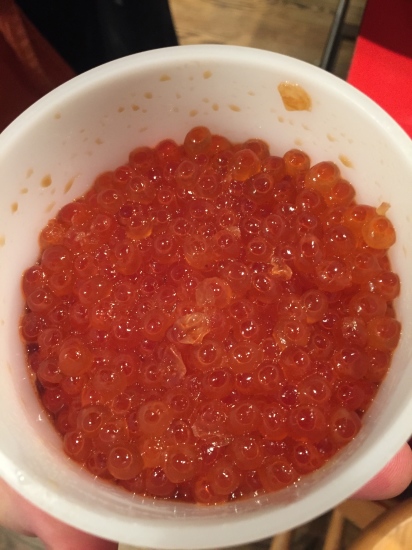 The delighted guests offer compliments: "oishii" (delicious) and "natsukashii" (such nostalgia). Each dish comes in petite portions on individual ceramics. A white rectangle serves as the canvas for a Mondrianesque arrangement of applewood-smoked slices of salmon and yellowtail that Nissinen has prepared in a clay donabe vessel. He lifts the lid to wisps of smoke.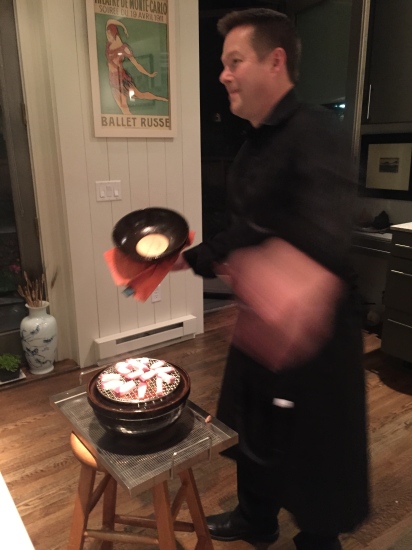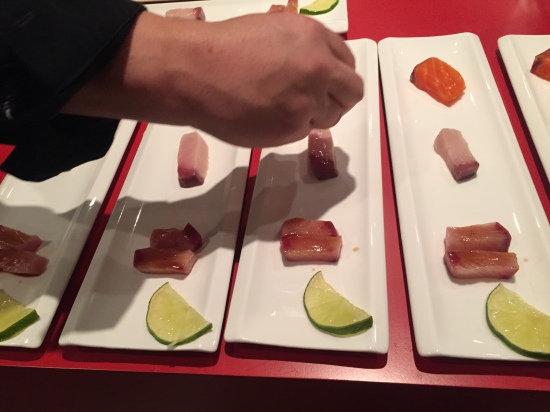 As if this were a real performance, Nissinen offers a divertissement, and invites everyone downstairs to listen to music in a room lined with an eclectic collection of CDs and vinyl (from Brahms to Bowie), and an assemblage of books on ballet. Guests flip through albums of Nissinen as a dancer, a career that he began at age 10 in Finland, and continued at the Kirov Ballet School in the Soviet Union.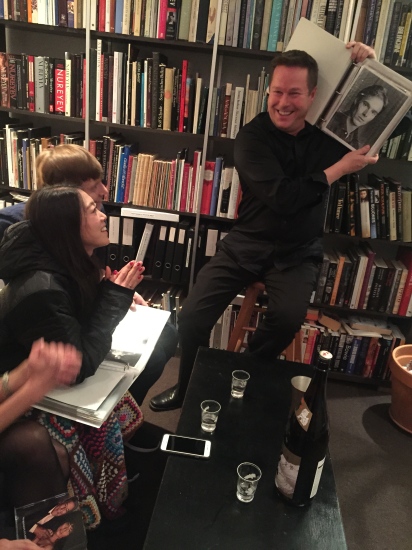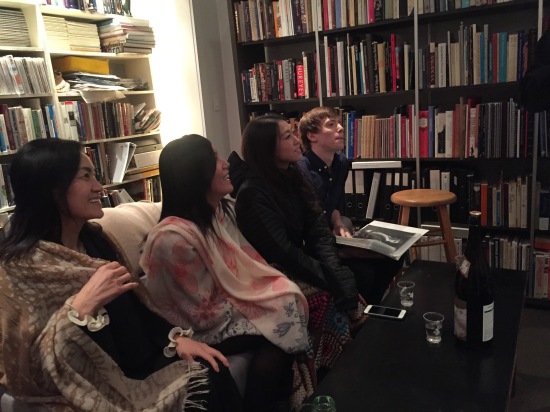 He danced with companies at home, then in Holland, Switzerland, and finally the United States, before he retired as a dancer in 1996.
Back in the dining room, there's soup with salmon-based stock, flakes of the grilled tuna, and a sprinkle of mitsuba, a delicate Japanese herb. One of the dishes is an autumnal stew of pork ribs and boneless beef, made in a pressure cooker with leeks, fennel, parsnips, carrots, thyme, chicken stock, and red wine, served in shallow soup plates. The flavors are light, the meat tender, and the mini Japanese turnips velvety.
A luxurious dish follows, this presented in deep mini rectangular bowls. It's a scramble of duck eggs, cream, and scallions cooked in butter beginning to brown.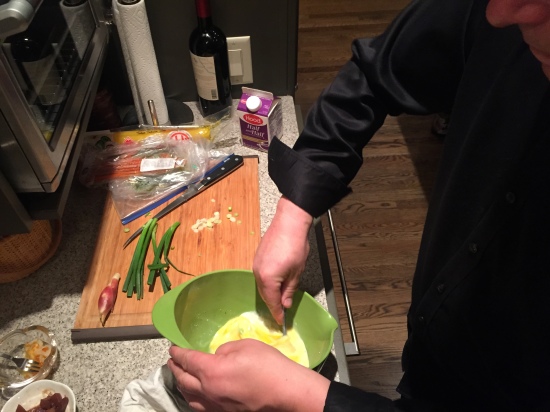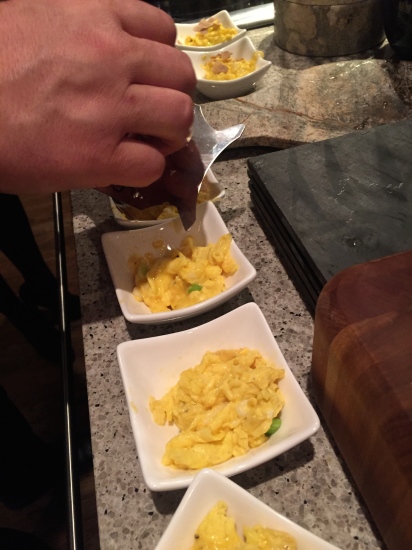 "Ah, perfect," Nissinen whispers, shaving white truffle over the deep golden pillows.
His finale is Swiss chocolates and fresh raspberries, two ingredients that need no flourishes whatsoever.